Main
This page was last updated: April 5, 2023
MOJO HUT RECORDS

Mike Milligan  and Steam Shovel

 Booking/ Pricing 

Telephone-  765-437-7559      

Monday - Wednesday  10am-5pm

MOJO HUT RECORDS

Mike Milligan and Steam Shovel

PO Box 6363

Kokomo, IN 46904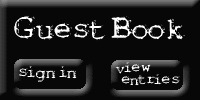 Join the Shovelhead Street Team Members and help spread the word. 

Distribute posters in your area before MMSS comes to town and get in the show for FREE!

Mike appears in  Fender Frontline Catalog! 

Copyright 1993....today. Mojo Hut Records.

"Don't let that angelic smile on Mike Milligan fool you. There are blues devils stirring in that man's soul. Smooth vocal stylings and tasty guitar chops are what he delivers when he stops by Billy's Lounge in Grand Rapids. Mike and the guys are sure to please me each time they show up at our place… dancers on the floor and bottoms on the barstools all night long. What greater testament can I offer? One of the Mid-West's finest bands"                         


Felix Ybarra.  President- West Michigan Blues Society Grand Rapids, Michigan.